Welcome to Suzanne's Approved Dayhome
Hi and welcome to my government-approved family day home. I offer a loving, nurturing, safe environment for your children. Daily activities are planned to promote their emotional, social, physical, cognitive, and creative development. Low-ratio day home. Full-time, part-time, and before and after school care are offered. Main floor day home, lots of natural light, air conditioning, and enclosed backyard. STEM-themed programming, story time, singing, arts and crafts, baking, free play, and daily outdoor time. Home cooked breakfast, lunch, and snacks all planned using Canada's food guide. Smoke-free, pet-friendly home.
Pets: 2 cats & 1 dog
Churchill Park Family Day Home Agency
Kids @ Churchill Park Family Day Home Agency has been in operation for almost 50 years (Also known as Churchill Park Family Care Society). We have day homes citywide plus Airdrie and de Winton. Government and CUPW subsidies are available to qualifying families. We provide quality childcare in small groups supported by an experienced team of qualified early childhood consultants.
Approved & monitored family day homes follow government and health directives to ensure the safety of children in their care during the pandemic.
Screening and Monitoring
All day home operators providing child care through [email protected] Churchill Park have been carefully screened before being approved. This includes a police clearance check, child welfare intervention background checks, medical clearance, personal reference checks, questionnaires and a full home safety check.
All day home educators are required to complete an approved Child Care First Aid course, obtain a minimum Child Development Assistant Certificate (formally level one) in Early Childhood Education and outline an emergency plan and evacuation map.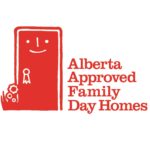 Once an educator's day home has been approved by Churchill Park, it becomes part of a thorough and ongoing monitoring program intended to ensure and improve upon the quality of care provided. Churchill Park Day Home Consultants or Managers visit all day home operators at least once a month to complete monitoring and reports, and to share resources, ideas and information with the child care provider. Additional support visits are provided when a need is identified or if a parent has a concern.