Fine Motor Skills in Young Children
By: Patrick Mihalicz, MScOT, BA Hons.
As children grow, they engage in many new and exciting activities in a variety of different domains. Children start printing, colouring, doing arts and crafts, engaging in new and different forms of make-believe play, and even start to help dress themselves. In all of these activities, fine motor skills play a crucial role. From being able to hold a crayon or pencil, to doing up a button, or threading shoelaces, fine motor skills are essential to success at these activities.
But what exactly are fine motor skills?
Generally speaking, fine motor skills involve the use of one's hands and fingers to perform precise movements that are used in many daily activities. As children grow and gain experience with the world around them, they develop their existing fine motor skills more and more, and develop new and different fine motor skills that they can use in many of their daily activities. Here are a few examples of some fine motor skills:
Pincer Grasp: Pinching an object between the index finger and thumb. You might see your child do this when they hold small beads or pieces of macaroni with this type of grasp while making an art project.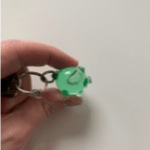 Palmar Supinate Grasp: Holding an object, such as a crayon or pencil, in a fist with the thumb towards the top. This is one of the first grasps children use to hold a pencil, and they can typically scribble or colour with this type of grasp.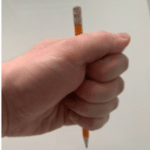 Tripod Grasp: Using the thumb, index finger, and middle fingers to hold and manipulate an object. Holding a pencil with this type of grasp is more advanced, and a key component of the dynamic tripod grasp, generally considered to be the most advanced grasp technique used for writing by adults and older children.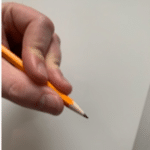 Other elements related to fine motor skills also play a role in these activities, such as hand-eye coordination, bilateral coordination, hand and arm strength, and maintaining joint stability during activities.
What if I have concerns about my child's fine motor skill development?
Generally, children's fine motor skills will continue to grow as they develop, play, and engage in more activities in a variety of different domains. Some children experience difficulties with their fine motor skills and performing activities that demand more advanced fine motor abilities. This can happen for a variety of reasons, and typically is not a major concern – all children grow and develop differently! However, if this is a chronic problem, and/or a significant concern, it may be worth investigating further with your family physician or paediatrician. Sometimes problems with fine motor skills can be due to a developmental disorder, such as ADHD or Cerebral Palsy.
Some children suffer from Developmental Coordination Disorder (DCD), a "chronic motor skill disorder seen in children and youth that significantly affects activities of daily living, school performance, and leisure activities". DCD affects approximately 5-6% of school aged children and youth, and happens when motor skill development is delayed, causing problems with/an inability for the child to perform typical, everyday activities. These children are often described as being "clumsy" and "awkward", and standout from their peers as being unable to perform many tasks typical for their age group without having a medical or neurological problem that would otherwise explain their difficulties.
To be clear, most children who are a bit "clumsy" or who may be a little bit behind their peers in certain developmental milestones or in their coordination do not have DCD! As noted earlier, each child develops differently and at a different pace. If you have any concerns at all about your child's development, you should absolutely talk to your family physician or pediatrician about your concerns. If there are challenges that need to be addressed, they can help refer you to resources and professionals who are trained to help. An Occupational Therapist and Physiotherapist can both help your child's motor development by developing a program tailored to meet the needs and goals of your child.
What can I do to help my child's fine motor skills development?
If you are wanting to help your child improve their fine motor skills, there are many things that you can do! Here are just a few ideas:
Improving Grasp Dexterity:

Practice threading beads or macaroni on a string. Children will need to pick up the beads/macaroni and manipulate them in their hands and fingers to position them for stringing. You can move from larger beads to smaller ones as your child improves, allowing them to build up their dexterity over time.
Practice lacing up a pair of shoes. This has the added benefit of being a skill that your child might eventually use on a daily basis to help dress themselves!
Building with blocks, or Lego. As with threading beads, children will have to grab the blocks/pieces and manipulate them in their hands, position the blocks where they want them, and place them. If age appropriate (i.e., not a choking hazard!) consider letting your child use a variety of smaller pieces and different sized shapes to give them more opportunities to practice building their dexterity.

Improving Grasp Strength:

Hanging clothes or other objects on a line with clothespins. Children can pinch the clothespins to open them and position them over the objects, which will build up strength in the finger muscles used for the pincher and pincer grasps.
Cutting lines or shapes on paper with scissors. Consider using safety scissors for this to avoid them accidentally hurting themselves!
Working with modeling clay/putty. Making a variety of shapes and structures involves different types of fine motor activities (for example, pinching to make a pointy shape, rolling to make a round shape), which means more opportunities to build different hand and finger muscles.
These ideas for activities have been broken down into two main categories: dexterity and strength. However, these are not mutually exclusive. Tasks that improve dexterity often improve strength, and vice versa. Furthermore, by building up strength and improving dexterity, your child's fine motor control improves, which helps with other activities that demand good fine motor skills such as writing. Relatedly, one of the best ways to improve performance of tasks that demand good fine motor skills is to practice doing the actual tasks themselves. Some of the most important tasks we do are Activities of Daily Living (ADLs), which are those tasks that we do daily that are related to our self-care. These include showering, toileting, eating, and getting dressed among others. Fine motor skills are an integral part of many of these tasks, so one way to improve fine motor skills can be to practice doing these tasks!
For example, have your child help with part of getting themselves dressed. Depending on their age, and current ability, this may be something small to start out with, like getting them to help put on a hat or pulling up socks before putting on shoes to go outside. Eventually this can start to include other parts of dressing, like pulling up pants, doing up snaps or buttons on a jacket, and helping to hold part of the zipper while zipping them up. As they improve, let your child do more of each dressing task, and give them more tasks to do. Not only will this let them improve their fine motor skills, it can also help to build their confidence!
Of course, sometimes it may not be practical to have children dress themselves (such as during a morning rush when you really need to get out the door quickly!), so it can be good to practice these skills during times when things are less busy. If you're looking to make this more fun, consider making this a part of make-believe playtime or dress-up play rather than part of a daily routine. You can also encourage your child to dress-up a doll or a stuffed animal as part of play. While dressing up a stuffed animal may not be part of a daily routine, it can still give them a chance to practice building their fine motor skills. Plus, it can be fun for them, which may increase their motivation to continue practicing in the future!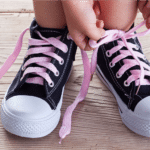 This blog post is meant as a relatively brief overview of fine motor skills in children, and to provide a few ideas on how to encourage children to develop those skills. There are tons of fun and creative ideas out there on how to help children build fine motor skills, so don't be afraid to look around for more ideas! This article is not meant to replace the advice of a doctor, or allied health professional- if you have concerns about your child's development, you should consult your family physician or paediatrician about this. They can talk to you about your concerns and refer you to an Occupational Therapist or other health care worker as needed.
References: