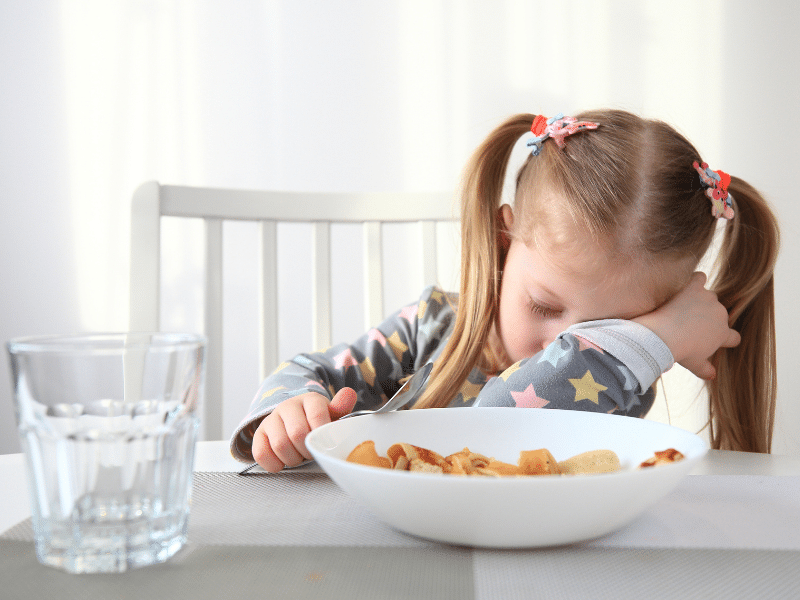 Sleep Strategies for Children 
Sleep plays a vital role in children's development, as an adequate amount promotes alertness, memory, performance, and can also repair immunity function. The novel coronavirus (Covid-19) may have disrupted proper sleep patterns, as most people are staying home more than usual. As everyone adjusts, it is important to observe your children's behaviour and sleep schedule.
Sleep is critical and without it, children can experience being drowsy throughout the day, and even develop sleep disorders. According to Alberta Health Services, poor sleep quality affects 1 in 4 children.
1 in 3 children can experience trouble going to sleep or staying asleep.
1 in 5 children have issues staying up during waking hours.
1 in 10 children do not find their sleep to be refreshing.
Not receiving enough quality sleep can lead to daytime consequences in areas of:
Memory
Attention
Impulsivity
Emotion Regulation
Socialization
Happiness
All of these can influence academic functioning as well.
The amount of sleep depends on the age of the child, as the younger in age will require more sleep.
| | |
| --- | --- |
| Age |     Hours of Sleep |
| 0 – 2 months | 10.5 – 18 |
| 2 – 12 months | 14 – 15 |
| 1 – 3 years | 12 – 14 |
| 3 – 5 years | 11 – 13 |
| 5 – 12 years | 10-11 |
Sleep disorders such as insomnia, restless legs syndrome (RLS), Narcolepsy, Parasomnias, to name a few, develop due to lifestyle choices. However, Community Education Service's latest webinar hosted by Rona Kertesz, MA, Provisional Psychologist, presented strategies to promote healthy sleep for children.
Strategies to Promote Healthy Sleep in School-Age Children
Only use the bedroom for sleep and relaxing activities

Hinder from watching movies, dance parties, studying, etc

Avoid caffeine completely or afternoon onward

Hinder from hot or cold caffeine drinks such as soda, coffee, tea, etc.

No screens within an hour before bed

Hinder from using tablets, television, cell phones, video games, etc

Create a relaxing and consistent bedtime routine
A healthy sleep environment

Dark, quiet, comfortable temperature with a comfy bed and pyjamas

A consistent sleep-wake schedule

Up to age 12, bedtime by 9pm. Should be enforced on the weekends as well and should reflect sleep needed as well as school start times.

Tips to increase daytime alertness

Exercise, daily schedule, morning exposure to natural light, fresh air, socialization, etc
Creating a Relaxing and Consistent Bedtime Routine
A child who is able to fall asleep on their own will be able to sleep during normal nighttime awakenings. Bedtime routines can make it easier for your child to relax, and sleep throughout the night. Take into consideration how old they are, and adjust accordingly. Remember to also keep it short, relaxing, and consistent.
Have a light snack before bed
Brush teeth
Take a relaxing bath or shower
Get into pyjamas
Read a story
Keep the bedroom quiet and dark
A Consistent Sleep-Wake Schedule
By establishing a scheduled routine whether waking up or going to bed at the same time, it will not only help your child with adapting but as well facilitate normality during the pandemic.
Determining Sleep Need: Sleep Diary
Using a sleep diary to track activity can help with determining how much sleep your child needs (bed time and wake time). In a sleep diary, start with recording the current sleep and wake times. Be consistent! Record if you notice any daytime consequences then adjust by 15 minutes – max. On a weekly basis, keep adjusting sleep and wake time as needed.
Keep an Eye Out
Often health conditions and sleep disorders such as nightmares, etc can lead to difficulties sleeping. Things to watch out for include:
Breathing problems
Loud or not so loud snoring
Rhythmic movements
Excessive daytime sleepiness despite adequate sleep