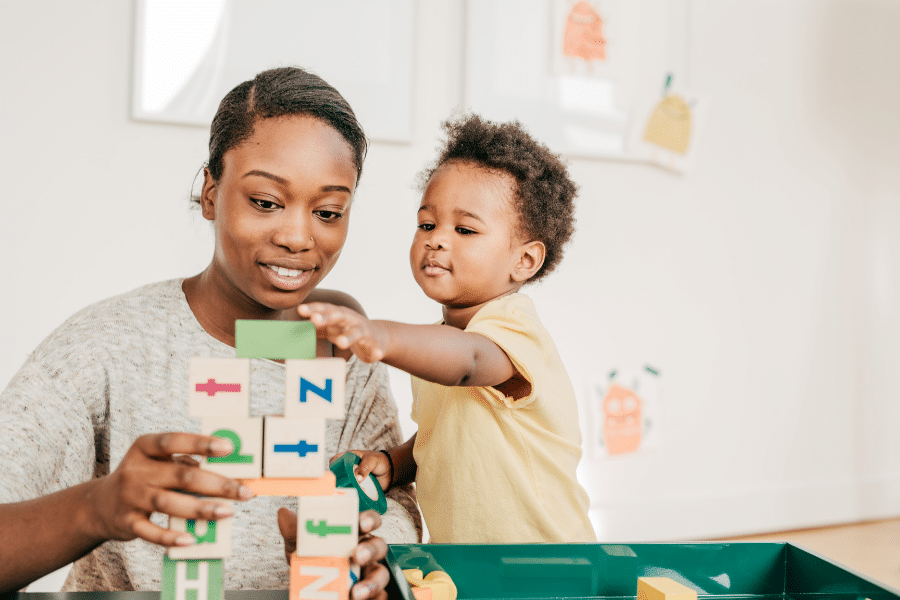 How to Start a Dayhome in Calgary [Licensed vs. Private]
Taking care of children can be very fulfilling. So fulfilling that you may consider making a career of it. But before you commit to starting a child care center from scratch, you should consider a few important things. Let's take a look at some of the key things you need to know before starting a day home in Calgary.
Start With Why
Most meaningful projects start with a purpose or a calling. If you've decided to start a dayhome, chances are you probably have a very good reason.
Did it stem from an experience you've had with your child? Did you come across a news article or post that triggered your inner parent in some way? Do you know someone that currently operates a day home?
No matter the motivation, it's important to know why you want to look after kids professionally. Let that be the basis for building your impactful business within the childcare sector.
Make Sure You Have the Time
Kids need a lot of attention, patience, and the highest level of care. Providing these essentials is difficult on anything less than a full-time basis.
Parents rely on day home providers to be available and work around their hectic schedules. This leaves little time for personal days or time off for care providers. It doesn't mean that you'll never get a day off, just that a "plan ahead" mentality is absolutely necessary.
The work is fulfilling and worthwhile, but it isn't easy. Still, if you are committed and love early childhood development, it won't seem like work.
Visit Other Facilities for Reference
Try to visit or interview licensed and non-licensed dayhomes. Note the differences, similarities, and values from both sides that may or may not be similar to your own.
This tactic can help prepare you for the questions or concerns that parents may have in the future, allowing you to handle them more professionally.
There are plenty of useful resources out there. For a great starting point, try reading "Choosing Child Care – A Guide to Licensed and Approved Child Care in Alberta" from the Alberta government website. This can help put you in the shoes of parents that may view similar publications, and offer additional insight.
Create a Safe & Secure Environment
A dayhome in which children can thrive has its bases covered in terms of providing a stable and supportive environment. This doesn't mean that your walls will need to be made of bubble wrap, but a few things to keep in mind may include:
Have licensing standards been met, with paperwork prominently displayed?
Is a child care health consultant present or on-call?
Are spaces in the day home childproofed effectively?
Is the staff trained in first aid and CPR?
Will there be an acceptable caregiver-to-child ratio?
Are your policies in writing and easy to understand?
Will discipline focus on positive techniques?
Are parents aware that you maintain an open-door policy?
This list may seem overwhelming at first, but remember that Rome wasn't built in a day. These suggestions and considerations will only better prepare you for your own parent-caregiver interviews and provide potential standards to uphold.
Licensed vs. Private Dayhomes
When it comes to day home selection, there are several options available to parents.
Although certain factors are important to consider, such as proximity to your home, monthly cost, and cleanliness. Other attributes could contribute to becoming a "stand-out" dayhome during the selection process.
Private dayhomes do not necessarily require the staff to be certified or the establishment to be licensed in any specific field relative to child care. This is assuming that 6 or fewer children are under their active supervision.
With almost no barrier to entry, this may contribute to a lack of regulation applied to private providers. And without the need for objective third-party visits to private day home locations, there may be less of an incentive for caregivers to strive for improvement.
Some benefits of becoming an approved family dayhome include:
The ability to care for up to 6 children, including your own
Available support from consultants
Access to networking opportunities with other family day home providers
Access to childcare training and other professional development opportunities
Enabling eligible families to qualify for child care subsidy
Receiving home visits to ensure the safety of your program
The option to use the Approved Family Day Home Logo
Potential for wage top-up funding
The ability to have agency staff place children in your care
These are a few key differences that could impact your decision on which type of day home would work best for you.
A licensed day home adheres to the standards set out in the Child Care Licensing Act by Alberta's government and may offer a higher standard of child care.
If you are looking to get started, some next steps might be to review the Family Day Home Standards Manual for Alberta.
Once you've completed that, you'll need to get your supporting documents together. You must have:
a current first aid certification
proof that you are at least 18 years of age
a completed criminal record check, including vulnerable sector search, for yourself and:

a completed criminal record check, including vulnerable sector search, for anyone who is over 18 years of age who lives in the home or who may be in the provider's home regularly during regular operating hours
a statement disclosing any prior criminal involvement of any person younger than 18 years who resides in the provider's home

3 satisfactory personal references from non-relatives that corroborate your suitability for working with children
a physician's note that states the applicant is mentally and physically able to care for children
Finally, you'll need to contact a family day home agency, which can be found on the list of approved family day home agencies.
These agencies will work with you, and advise you on the steps to take to become an approved family day home provider in Alberta. As well as provide inspections, and help you to grow properly within your local area.
It's Worth the Effort If You're Passionate
Starting a dayhome may not be the right choice for everyone. But if you're truly passionate about it, it's worth at least looking into. It could be the start of the dream career you've always wanted.