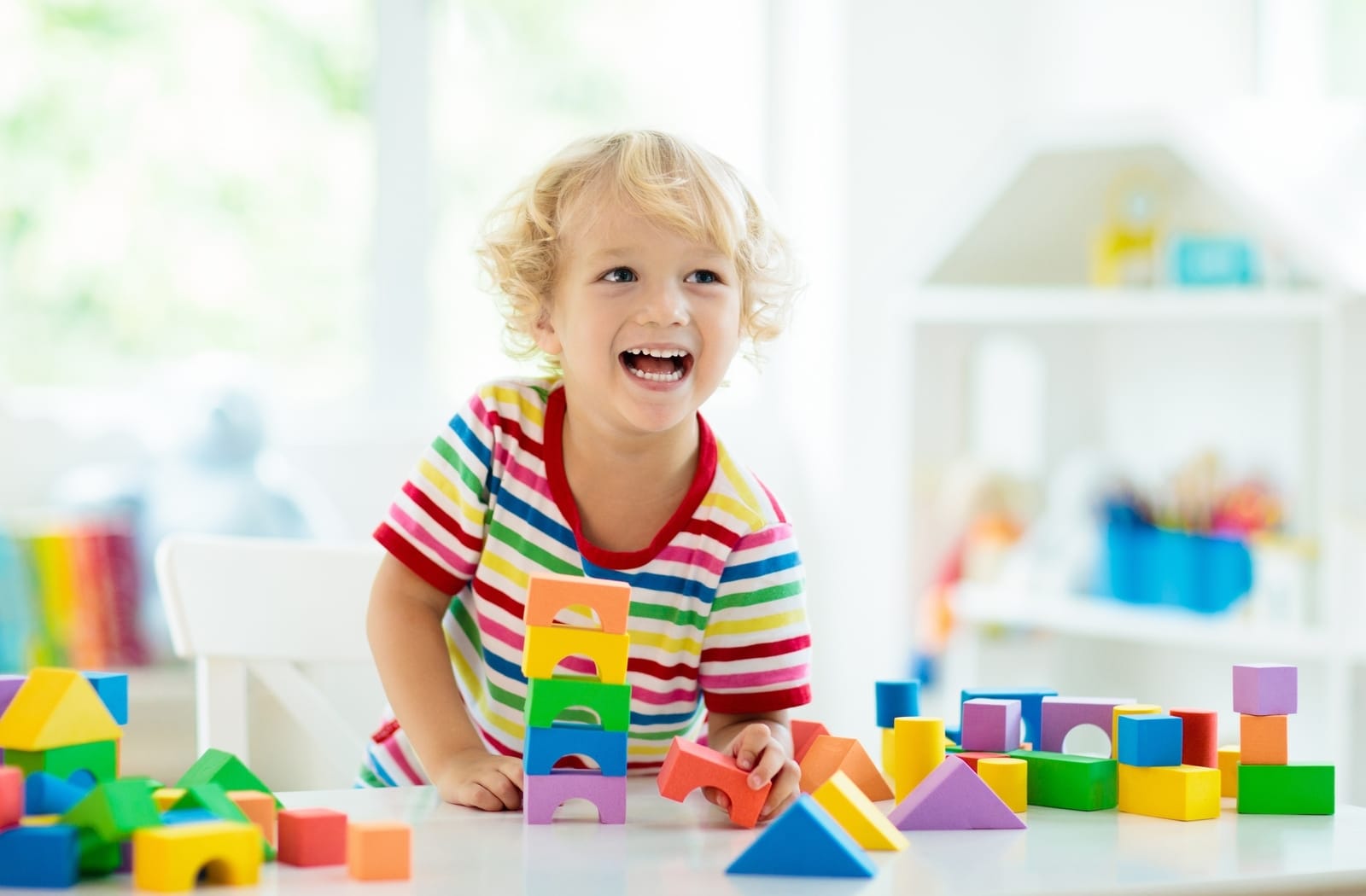 Let's face it: Parenting can be hard work, physically and emotionally. And don't get us started about the guilt. That familiar feeling creeps up out of nowhere, and can take a while to subside.
Every experienced parent will agree that dropping their child off at daycare for the very first time is one of the most challenging moments in child-raising. There's no handbook or parenting blog written that will make that moment any easier to swallow.
Parents often feel guilty when sending their kids to child care; they worry about separation anxiety, snacks, socialization, and exposure to germs. CareFind wants you to know that these concerns are natural, and that the benefits of child care will eventually outweigh your fears!
Overwhelmingly Positive
Bringing your child to a daycare or dayhome can be anxiety-inducing, despite the enormous amount of research and engagement involved in selecting an appropriate and safe environment.
So, if you're standing in the doorway of your chosen care provider, wondering if child care can have a positive effect on your kids, the answer is yes. (Phew!)
Child care has been the subject of extensive research, and experts have determined that its advantages can have a resounding impact on a child's development and overall happiness.
High-quality child care can help support children by offering opportunities to socialize, help them gain interest in a variety of new activities, aid in cognitive development, and allow parents the much-needed time required to support and provide for their families.
The Benefits of Child Care
High-quality child care is a positive stepping stone towards the development and wellbeing of small children. We've outlined a few benefits for parents who are pondering the idea of care for their little ones:
Socialization
Dayhomes and daycares provide your child with invaluable opportunities to develop social skills by interacting with others outside the family circle.
Building relationships with other children in a supervised environment can be tremendously advantageous. Encouraging prosocial behaviour in small children has been linked to developing altruistic traits like compassion and empathy.
As our children grow older in a safe, social environment with members of their peer group, they learn vital problem-solving and sharing skills.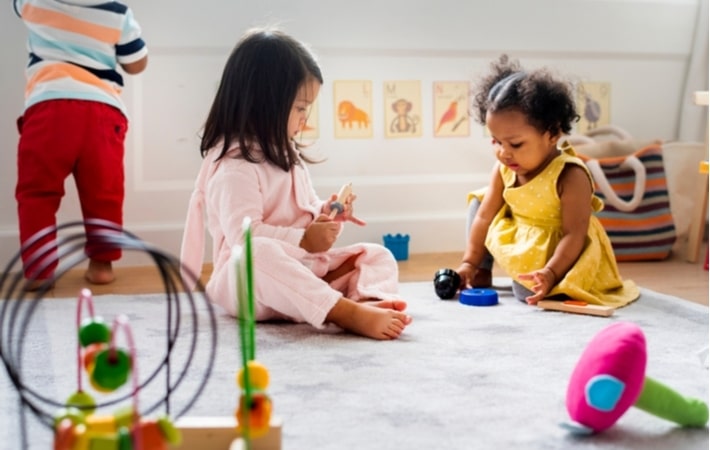 Communication
There are countless opportunities to communicate and connect with other children and caregivers in a familiar and comfortable environment like a dayhome or daycare.
By engaging and sharing with others, babies and children can develop essential language skills, and learn to express themselves in healthy and constructive ways.
Routine
Studies have shown that a structured routine with scheduled meals, nap times, and activities can help provide a solid foundation for our children to grow and learn.
A high-quality child care provider will work hard to provide consistency and structure to your child's day, and that predictability helps kids feel confident and in control.
Independence
Independent children grow up to be confident adults. Child care settings offer many opportunities for children to develop skills at their own pace, resulting in more autonomy and independence.
Child care can also allow children to see other adults as authority figures that can mentor and offer positive guidance.
Academic
Studies have shown that children who attend high-quality child care at a young age score higher on academic and cognitive achievement scores in their teenage years.
Additionally, children with experience in dayhomes and daycare are often adaptive when transitioning into more academic settings like kindergarten and grade school.
Community
Other parents who have children attending the same child care can be a tremendous resource, and help build trust in the child care provider. Experts say that conversations with other parents at pick-up and drop-off create a sense of community and increase a family's sense of wellbeing.
Mental Health
Being a stay-at-home parent isn't for everyone, and choosing to stay at home for the children may not be what's best for you or your family. Parents may be happier working, and children more able to thrive at high-quality child care.
Whatever works best to keep everyone's mental, physical, and emotional health in tiptop shape!
Your Family's Choice
Children who learn problem-solving and interact with other kids while their minds are still growing and personalities are emerging will thrive as they get older and move into more academic settings.
Evidence indicates that our children experience long-term benefits from attending a high-quality daycare or dayhome from a young age. A high-quality care provider should engage children by creating an environment that is:
Supportive

Encouraging

Positive

Safe
At CareFind, we understand that choosing a child care option for your little one can be a stressful experience for parents. We can help ease some of that anxiety by connecting parents to an approved list of licensed daycares, dayhomes, out-of-school care programs and preschools.
Create a free account with CareFind today, and let us help you search for high-quality child care in your area.