Welcome to Mighty Minds Montessori
Loving Care. Quality Education. Healthy Environment.
Mighty Minds Montessori is a health and wellness-based licensed preschool and kindergarten program offering classes for children ages 2.5 to 5 years, located in the beautiful NW Calgary community of Evanston.
We are excited to offer your child a premium Montessori experience integrated with a health and wellness program, taught by a certified Montessori teacher and Registered Nurse.
We provide a healthy, positive, and engaging environment where your child will grow and develop to their full potential.
Our goal is to inspire your child to pursue a lifelong love of learning AND healthy living!
Meet Your Teacher
Alexis Everingham RN, BN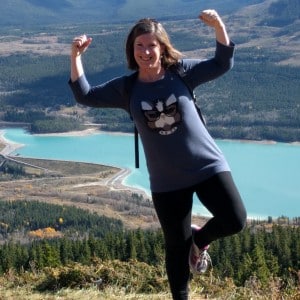 Our Unique School Day Program
Part-time preschool (September – June)
Age: 2.5 – 5 years old
Class size: 9
Time: Monday to Thursday from 8:30 am – 2:30 pm
Registration: A non-refundable $75 fee is due each year upon registration
Fees: $850/month
Our schedule is designed for families who are seeking a premium quality Montessori education for their child.
Your tuition includes:
MACTE certified Montessori teacher who is also a Registered Nurse
Qualified and experienced Child Development Assistant
Low child-teacher ratio ( 2 staff for 9 children)
Authentic Montessori approach in a specialized child- sized classroom
Innovative Health and Wellness themed programming
Pick up – Drop off service to nearby dayhome for families requiring Before and/or After care (walking) for your convenience
Montessori Curriculum
I am incredibly excited about our Montessori approach at Mighty Minds! Young children under age 6 are in the absorbent stage of their development. This means that your child literally absorbs the environment in which they live and play.
Using Dr. Montessori's approach to learning, our preschool has developed a rich wellness environment specifically catered to your child's ability to explore, learn life skills, socialize with others, and experience healthy living behaviours that will stay with them for life!
Learn more about the amazing philosophy of Dr. Montessori and how it can benefit your child.